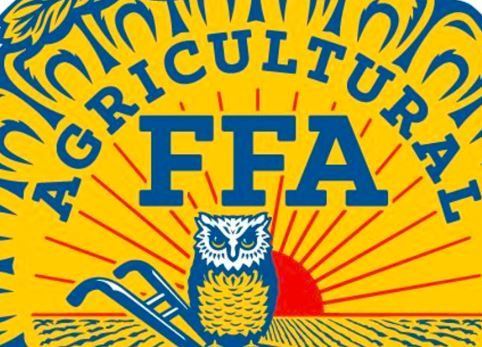 FFA Officers Elected
Mike Bechtold
Wednesday, April 17, 2019
On April 13th, the Ord FFA had our annual banquet. The Ord FFA Chapter installed the 2019-2020 officer team. President- Victoria Ference, Vice President- Amber Staab, Secretary- Treaven Scheideler, Reporter- Abbigail Jacobs, Treasurer- Morgan Ritz, Historian- Sam Lech, Chaplin- Alex Flessner, Parliamentarian- Ethan Gabriel, and Sentinel- Riley Setlik. With another year approaching we are excited to see the accomplishments and the goals we will meet next year!
State Covention Notes:
On April 3rd, the Ord FFA Chapter took members to Lincoln for state FFA convention where they went to leadership sessions and competed in competitions. We had an awesome convention and ended up with great results.This year we had four students earn state degrees: Cooper Tonniges, Lydia Hill, Chandler Papernik, and Talon Petska. We had our team in poultry judging get first place and on that team Treaven Scheideler placing first in individual, Alex Flessner placing 5th, Dana Goodrich placing 9th, and Vickie Ference placing 16th. In our proficiencies Talon Petska placed 2nd in Agricultural Services, and Lydia Hill placing 2nd in Specialty Crop Production and Lydia was also a Star Finalist. IN livestock management we placed 2nd in poultry management with Cooper Tonniges, Morgan Ritz, Amber Staab, Alex Flessner, and Treaven Scheideler. Amanda Baker received a gold in Senior Public Speaking. In Natural Resources our team placed 5th with Sam Lech, Tye Bruha, Brodie Darnell, and Quinton Ries. We are proud with these results and had a great year!