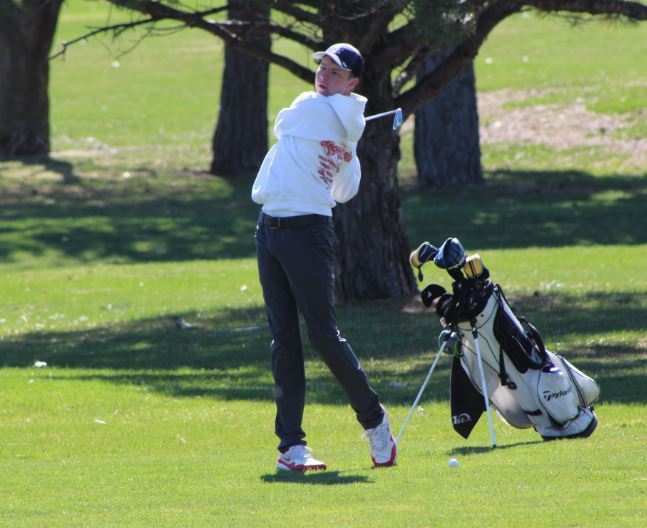 Chants 3rd At O'Neill Invite
Mike Bechtold
Monday, April 22, 2019
The Chant golf team missed hardware by one once again. After finishing third at Boone Central the Chants did it again at O'Neill. This time, the Chants missed second by just one stroke, getting nipped by O'Neill 367-368. Hartington Cedar Catholic won with a 358.
While one string continued, another was ended. Kelen Meyer had finished second in all meets this year, but finished third at the invite. Meyer shot 85 on a windy, cold day.
"Kelen is playing at a high level and anything top five is terrific," Coach Mike Bechtold said, "With his work ethic, I wouldn't be surprised if he won a meet this year, which is not easy to do."
Bechtold said the day was a step in the right direction for the team.
"All five players learned something about the game today and we had some solid performances," Bechtold said, "Jesse medaled for the first time, Ethan played closer to his potential, and Brodie and Trey solidified parts of their game."
Ethan Ries medaled 11th for the Chants with a 93, Jesse Ulrich shot a 96 for 14th. Brodie Darnell shot 97 and Trey Warner 105.
Bechtold noted that none of the five had ever played at O'Neill before.
"Knowing the course makes a big difference," Bechtold said, "It just lets you hit the shots you want with confidence rather than second-guessing yourself. I thought we scored great for never having seen the course."