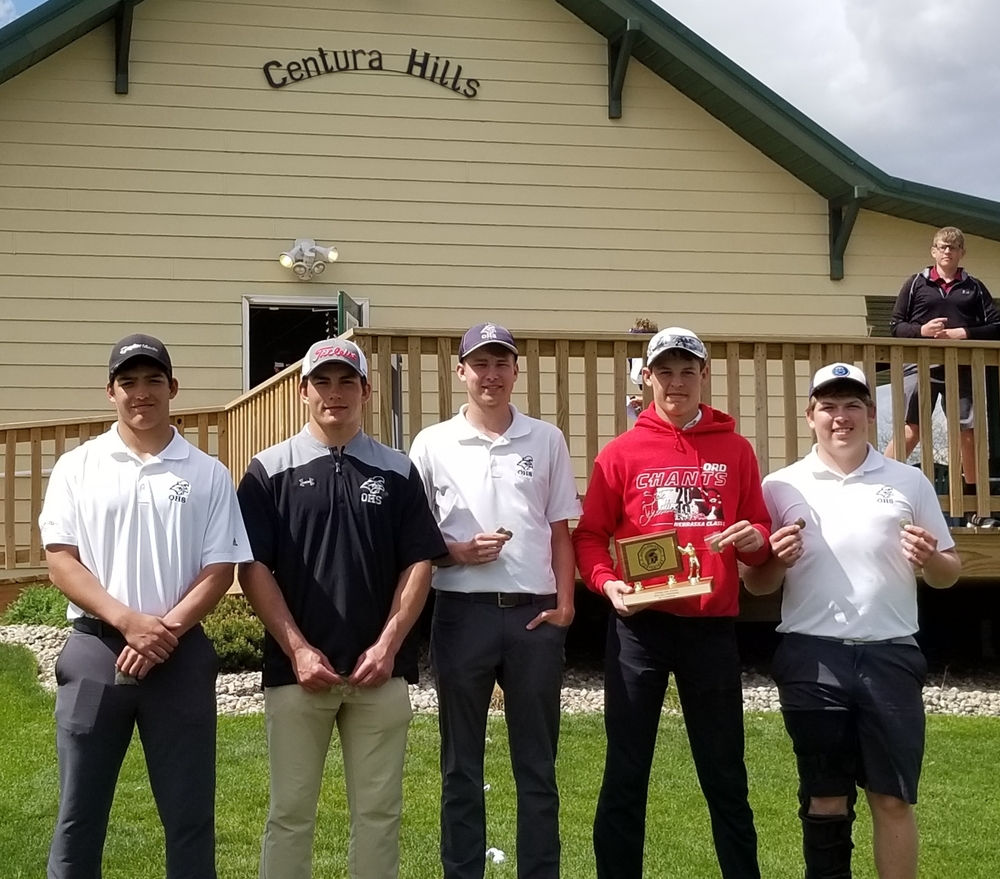 Chants Win Centura Invite
Mike Bechtold
Monday, April 29, 2019
The Ord golf team won the team championship at the Centura Invitational for the 6th time in the last 7 years. On a cold, windy day the Chants battled the weather and the competition to come away with victory. The team shot a 367 on the day to outdistance the field by 10 strokes.
Kelen Meyer won the individual championship, shooting an 86 at Centura Hills Golf Club. Brodie Darnell shot 92 for 8th place, Jesse Ulrich shot 94 for 13th and Ethan Ries shot 95 for 14th. Trey Warner rounded out the scoring for the Chants with a 105.
Coach Mike Bechtold said the team is starting to turn a corner.
"We have been improving elements of our game over the last two weeks, from swing mechanics to course management to mental toughness," Bechtold said, "and each player has made strides in the areas they need to. Hopefully, by districts, we have most of that figured out and can put our best foot forward."
Bechtold noted that 40 mile per hour winds and unusual cold created a tough day for the Chants, but he was pleased with the way his team reacted to the conditions.
"The wind can really get in a golfers head and our guys really kept grinding and didn't let that affect their game."
Earlier in the week, the Chants played in Kearney.
The Chants placed 4th of 16 teams at the Kearney Catholic Invitational as well. On a great day for golf the Chants shot 361 at Meadowlark Hills. Adams Central won with the home team second.
Kelen Meyer shot 78 to finish 5th overall. Jesse Ulrich shot 86, a personal best and one stroke from a medal. Ethan Ries shot 98, Brodie Darnell 99 and Trey Warner 105.