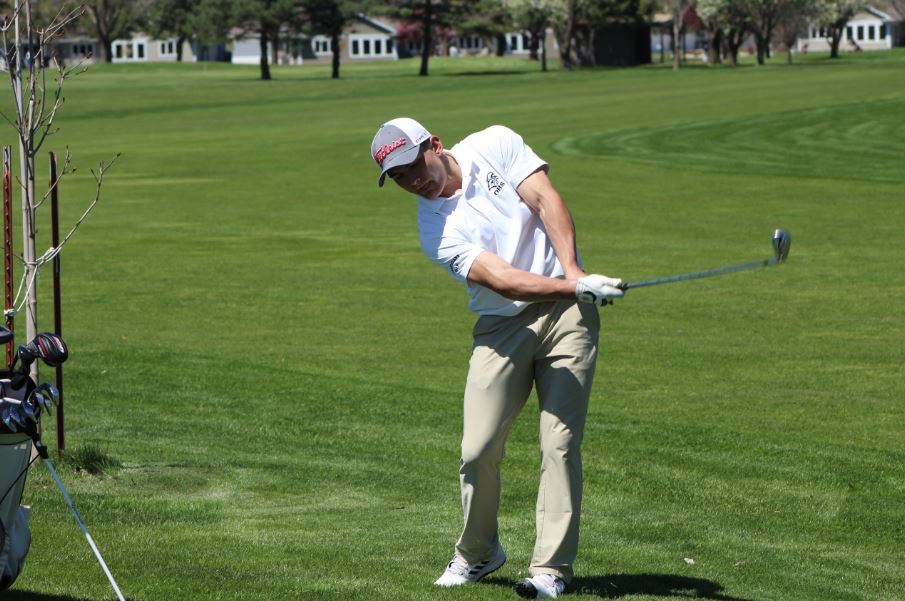 Chants 3rd At Lou-Platte
Mike Bechtold
Monday, May 06, 2019
The Chanticleer golf team placed third at a meet for the 4th time this year at the Lou-Platte Conference Championship. The top two teams usually get trophies, and this was the second meet the Chants got third by only one stroke.
Coach Mike Bechtold said it's a good news, bad news situation.
"When you have 10-15 teams at every meet from all over the state, the competition level is fairly high everywhere we go," Bechtold said, "so to be in the top three consistently is not bad, but we feel we left a ton of strokes out there and feel we should be bringing home some hardware."
The Chants shot a 363 to be edged by Centura at 362. Doniphan-Trumbull won the meet at Indianhead.
Individually Kelen Meyer finished in the top five again, this time 5th. That makes him All Lou-Platte Conference. He shot 83 on the day. Ethan Ries also medaled for the Chants with an 87. That was good enough for 10th.
Jesse Ulrich shot 96, Brodie Darnell 97 and Trey Warner 110.
"We come back here for Districts and I think we can cut a lot of strokes of that score, to make a viable run for state qualification."