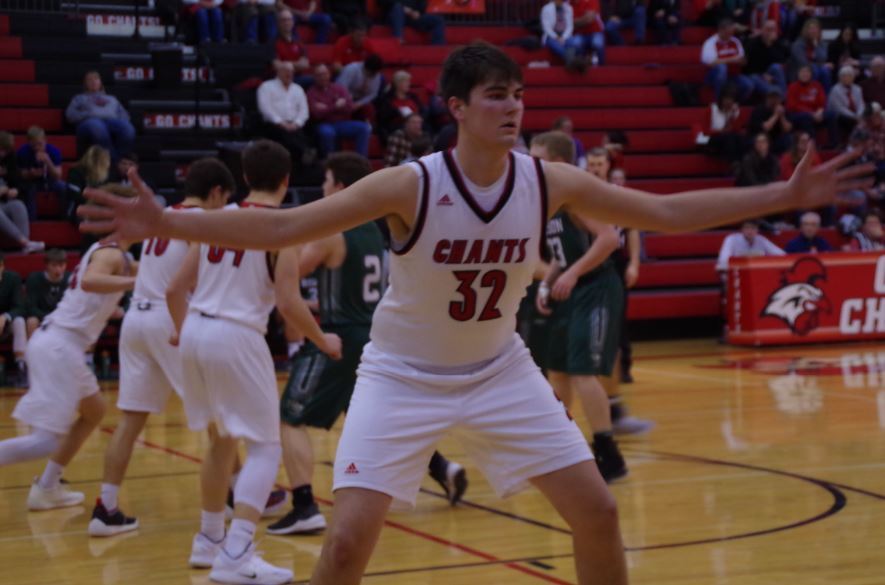 Grint, Goodner in Dinsdale Classic
Mike Bechtold
Friday, May 31, 2019
The annual Tom Dinsdale Automotive All-Star basketball games will be played Friday at Grand Island Central Catholic High School. The girls game is scheduled to tip off at 6pm followed by the boys game at 8pm.
Hayden Grint will be playing on the boys side and Dexter Goodner will be coaching on the girls side.
Full Rosters
GIRLS GAME
Chevrolet All-Stars
Megan Cooper, Northwest; Brooklyn Gierhan, Centennial; Carsen Grape, Boone Central/Newman Grove; Calie Hiegel, Heartland Lutheran; Whitney Jensen, Northwest; Kaleigh Johnson, Centura; Alexis Mishou, Kearney; Maya Nachtigal, Aurora; Mary Nibbe, Red Cloud; McKenna Schmidt, Ravenna; Julia Shipman, Red Cloud.
Head coach: Dexter Goodner, Ord; Assistant coach: Casey Fangmeyer.
GMC All-Stars
Allison Bauer, Elm Creek; Kate Bergen, Heartland; Madi Fitch, Doniphan-Trumbull; Emma Hoffschneider, Burwell; Hannah Krabel, Adams Central; Halle Konz, Twin River; Kiara McInturf, Grand Island; Claire Morrow, O'Neill; Morgan Samuelson, Adams Central; Kalee Wiltfong, Doniphan-Trumbull; Megan Woods, Grand Island Central Catholic.
Head coach: Jeff Keasling, Doniphan-Trumbull; Assistant coach: Evan Smith, Adams Central.
BOYS GAME
Chevrolet All-Stars
Much Biel, Grand Island Senior High; Parker Bittfield, Kenesaw; Jordan Davis, Sutton; Aaron Dow, Loomis; Grant Gannon, Wood River; Dillon Geiser, Cozad; Dayne Hinrichs, Giltner; Tanner Hermann, Wood River; Thomas Hunt, Adams Central; Peyton Kort, Grand Island Central Catholic; Carson Schwarz, Kearney; Nolan Sughroue, Adams Central; Carter Terry, Northwest; Ajack Waikur, Lexington.
Head coach: Joel Stryker, Wood River; Assistant coach Drew Billeter, Loomis.
GMC All-Stars
Joe Carey, Centura; Kalen Dockweiler, South Loup; Seth George, Sutton; Jack Goering, Grand Island Central Catholic; Hayden Grint, Ord; Josh Harvey, Broken Bow; JC Himmelberg, Blue Hill; Braden Kizer, Overton; Elijah Lovin, Minden; Ben Oman, Centura; Christopher Paitz, Ansley-Litchfield; Francisco Perez, O'Neill; Shiloh Robinson, Kearney; Noah Wooden, Centura.
Head coach: Dave Oman, Centura; Assistant coach: Ryan Tegtmeier, Blue Hill.