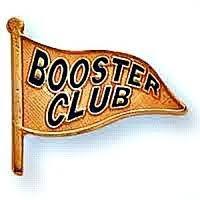 Sports Boosters Make Large Purchases for Athletic Programs
Mike Bechtold
Monday, August 26, 2019
The Ord High School Sports Boosters Club made several large purchases for the athletic programs this past year. Over the past several years the group has made purchases in support of all the athletic programs at the school.
In the past year they purchased golf simulators for the golf team. This allowed the team to practice their swings indoors during the early stages of the season when the weather was cold, there was still snow on the ground, and the course flooded. They also purchased a pitching machine for the softball team to help save the arms of the pitchers. It also gives the athletes the opportunity to see several different types of pitches as they prepare for the season. All sports as well as the weight lifting classes were given a boost when the organization contributed money to the weight room to purchase new weights and lifting equipment. The boosters also contributed one-third of the money needed to help with the purchase of a new competition mat for the wrestling team this season. "I really appreciate all the contributions the Sports Boosters have made to our athletic programs", Activities Director Derry Trampe stated. "These are things that we simply would not have the money to purchase if we didn't have the help of the boosters. I know our coaches appreciate all the support they have gotten from the group over the last several years. I know they put a lot of work in to raise funds to support our programs and we really appreciate it."
In all the total contributions for this past year were just over $15,000 total. It takes a lot of time and effort on the part of several people to make this possible. The partnership they have with the school makes it possible to get our student athletes quality equipment they would not have access to otherwise.