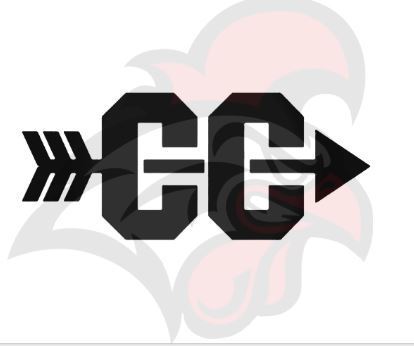 Cross Country Teams Get Off to Fast Start
Mike Bechtold
Tuesday, September 03, 2019
The Ord High School cross country teams got their season started this last Thursday at the St. Paul invitational and had a lot of success. The Chanticleers brought home seven varsity medals, seven junior high medals, and the team championship in the girls meet. "We had a really good first day and I am proud of the way all of our kids ran and competed", Coach Derry Trampe commented. "I thought our kids really competed well especially with a lot of them competing in their first meet ever. This is a really tough course for the kids to start on because it is rough terrain and the hills are steep but they really competed hard. It was a great start to the season but we also know that we can improve and be even better by the end of the season."
In the girls' team race the Chanticleers tied for first with Fullerton with 27 points but won the team title on the fifth runner tie breaker. When a tie is broken in cross country it goes to the school with the highest fifth place finisher on their team. Abby Jacobs finished in 20th place while the fifth runner for Fullerton was 23rd. "We always tell our kids that every runner on the team is important and every place you pick up can make a big difference in team scoring", Trampe said. "Morgan passed a Fullerton girl at the finish which is a 2 point swing and both Abby and Katie passed the fifth runner for Fullerton in the last half mile of the race. Those are big moves in a close team race." Rounding out the team scoring in the meet were: Ravenna (43), Arcadia-Loup City (52), Palmer (75), South Loup (114), and St. Paul and Riverside did not field enough runners to score in the team race. Kloe Severance picked up where she left off last year by leading her team with a 3rd place finish in a time of 20:17 over the 2.8 mile course. Morgan Ritz finished in a time of 21:14 to place 6th and earn a medal. Also earning medals for the Chants were Delaney Cargill (8th in 21:55) and Macy Warner (10th in 22:04). "It was great to have this many medal winners in the race", Trampe said. "Kloe continues to be a steady performer that will always be near the top and Morgan really competes hard. It was great to see Delaney get a medal in her first meet ever and I was really pleased with the progress Macy has made since last season." Abby Jacobs and Katie Magiera both competed in their first meet and Abby finished 20th in 24:41 while Katie was right behind her in 21st place in 24:48. Hannah Masin finished in 27th place in a time of 27:50. "Abby and Katie did well for their first race and will continue to improve as they learn how to compete in meets. Hannah has been battling some injuries so I was really happy with the way she finished in the race. I was not sure if she would be able to run but she always finds a way to work through tough situations", Trampe stated.
The boys showed a lot of improvement from last year as the team finished in second place in the 8-team field. The Chants scored 39 points and finished just 9 points behind meet champion St. Paul (30). "Our boys really competed well in this meet", Trampe noted. "We have made a lot of progress from last year and will only get better. We have had good practices with this group and I look for them to have a great year." Rounding out the team scoring were: Ravenna (41), Palmer (69), Arcadia-Loup City (83), Fullerton (98), and Riverside and South Loup did not field enough runners to score in the team race. Colton Rowse was the meet champion for the second year in a row winning the race in a time of 16:56. "Colton ran a very good race to pick up the win", Coach Trampe stated. "At the halfway point he was in third and just stayed steady and passed both runners in the last part of the race." Also earning medals for the boys were Reese Davenport (7th in 18:20) and Bronson Blair (15th in 19:42). "Reese ran a good race and lost a little in the last part of the race but with a full season ahead of us he will get in shape and be able to finish strong. Bronson brought home his first varsity medal and I am really proud of how much he has improved through working hard in practice." Also scoring for the team was Blake Moderow. Moderow finished 16th to just miss the medals and he completed the course in 20:08. "It is nice to have Blake back on the team again. He adds a lot to what we are doing and will be a valuable member of this group", Trampe noted. Two of the freshmen team members served as kickers for the team in this meet. Hayden Kluthe was 23rd in a time of 21:05 and Gage Sintek was 24th in a time of 21:22. "Gage and Hayden ran well for their first varsity action. It is a big difference from junior high to high school and both of these guys will get better as the season continues. They both practice great and now we need to turn that into performance at meets", the coach said. Also competing for the boys were Trevor Vancura (34th in 22:24) and Diego Chacon-Arellano (42nd in 24:56). "I was also pleased with the effort we got from Trevor and Diego. Trevor continues to battle tendonitis and really runs through a lot of pain and Diego is learning how to run the distance so I look for a lot of good things from both of them this season."
In the junior high meet the Chants were able to bring home 3 medals from the girls' race and 4 in the boys. In addition to the medals both teams won their respective divisions. The boys scored 17 points to win while the girls scored 14. Bringing home medals for the girls were Izzy Jeffres (3rd in 12:27), Valeria Chacon-Arellano (4th in 12:40) and Piper Whited (7th in 12:51). Elisabeth also competed and finished 14th in a time of 19:47. Medal winners for the boys were Garrett Severance (3rd in 10:56), Braden Bruha (5th in 10:59), Elijah Pollard (6th in 11:09), and Gage Kolar (7th in 11:17). Also competing for the boys were Crew Nelson (11th in 11:50), Maddox Bennett (13th in 11:55), Grady Moudry (17th in 13:04), Brody Klimek (23rd in 14:07), and Jericho Smith (25th in 15:09).