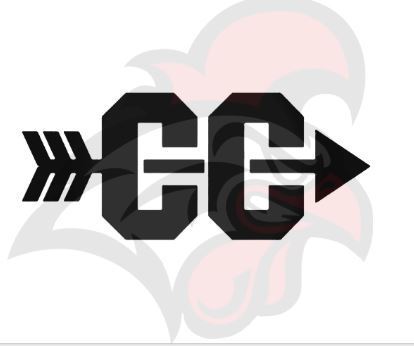 Boys 2nd, Girls 3rd at Ainsworth Cross Country Meet
Mike Bechtold
Tuesday, September 10, 2019
The Ord High School cross country teams continued to show improvement this past week at the Ainsworth cross country meet. The boys brought home the runner-up trophy from the meet while the girls finished third in a close team race. "I was really pleased with the way our kids competed in the hot and humid conditions", Coach Derry Trampe commented. "Our kids that are new to cross country this year really showed a lot of improvement from the first meet and our veterans were steady performers this week. I feel like we have the type of kids that could have a lot of success before the end of the season."
The boys scored 46 points to take the runner-up trophy and were 17 points behind meet champion Ainsworth (29). West Holt was third with 53 points. Rounding out the team scoring were: Winner SD (56), North Central (67), Valentine (73), Boyd County (94), and Mullen, Burwell, Cody-Kilgore, Stuart, Sandhills-Thedford, and Twin Loup did not field enough runners to score as a team. The Chanticleers had 3 medal winners in the boys race with Colton Rowse, Reese Davenport, and Bronson Blair. Rowse finished 3rd in a time of 18:15, Davenport was 7th in 19:23, and Blair was 18th in 20:54. "All three of these guys ran really good races for us", Trampe said. "They got out strong in the early part of the race and then hung in there to pick up medals." Also scoring for the team was Hayden Kluthe. Kluthe finished in 26th place in a time of 21:49. Pushers for the team were Blake Moderow (33rd in 22:12) and Treaven Scheideler (44th in 23:45). "I thought Hayden ran a lot better race this week than he did at St. Paul", Trampe said. "He looked a lot stronger at this meet and will just continue to get better each week. Blake looked like he was hurting during the race and was probably a little further back then he should have been and Treaven did a nice job for his first meet this year. We just need to get them all in a little better shape and then start closing the gap between our first and fifth runner." Trevor Vancura finished right behind Scheideler as he placed 46th in a time of 24:13 and Diego Chacon-Arellano was 59th in 27:34. "We need to get Trevor healthy and Diego in a lot better shape to help bring their times down", Tampe said.
The girls scored 41 points to finish third in a very close team race. Ainsworth won the team title with 33 points and Winner SD was second with 35 points. "It was a really tight race all the way through and we just came up a little short at the end, Coach Trampe stated. Rounding out the team scoring were: North Central (49), Burwell (89), Boyd County (92), and Mullen, Cody-Kilgore, Stuart, West Holt, Valentine, Sandhills-Thedford, and Twin Loup did not field enough runners to score as a team. In all the girls brought home five medals from the meet. Kloe Severance was the top runner finishing in 4th in a time of 22:09 and Morgan Ritz was the second runner on the team to score as she finished 9th in 22:38. Also scoring and bringing home medals were Delaney Cargill (13th in 23:19) and Abby Jacobs (19th in 25:06). As a pusher Macy Warner won a medal by finishing 20th in a time of 24:11. "I don't ever remember another time where we have had 5 medal winners and then finished 3rd in the team race", Trampe said. "I felt that all of these girls ran with a lot of toughness and determination. I was glad that they were rewarded for their efforts by getting to bring home a medal. We have what could be a really good team of girls this season as long as they keep improving." Katie Magiera was the other pusher for Ord and she completed the 5,000-meter course in a time of 27:10 to finish in 29th place. "Katie had a good race for us but I think the heat got to her a little because she usually runs the last mile of a race pretty hard", Coach Trampe commented.
In the junior high portion of the meet the Chanticleer boys finished in second place while the girls finished third. While the girls had no medal winners they did have some impressive performances. Valeria Chacon-Arellano just missed a medal by finishing 11th in 7:03. Piper Whited was right behind her in 12th place in a time of 7:04, Izzy Jeffres was 14th in 7:06, and Elisabeth Bengston was 37th in a time of 10:45. The boys had two medal winners in Garret Severance (3rd in 6:23) and Elijah Pollard (5th in 6:26). Gage Kolar finished in 12th place in a time of 6:43 to finish just outside the medals. Also just missing medals were Maddox Bennett (14th in 6:49), Grady Moudry (15th in 6:52), and Crew Nelson (18th in 7:08). Also competing for the team were Brodie Klimek (32nd in 7:59) and Jericho Smith (35th in 8:23).