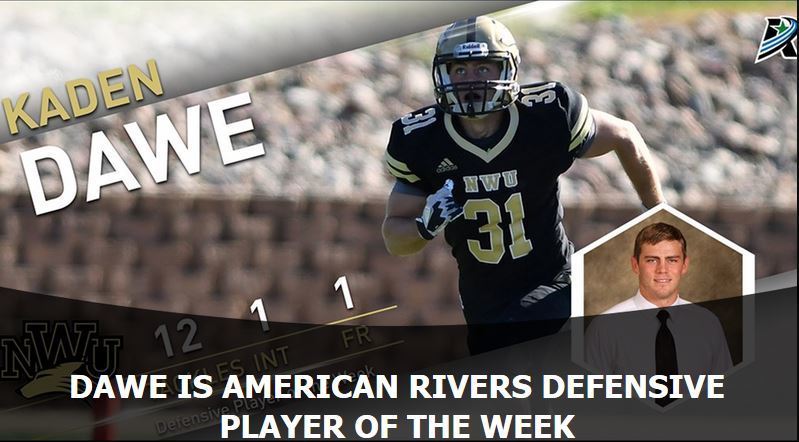 Grads Shine In Hastings, at Wesleyan
Mike Bechtold
Monday, September 16, 2019
Kaden Dawe '17 earned Defensive Player of the Week honors at Nebraska Wesleyan with 12 tackles and 2 turnovers. https://nwusports.com/news/201...
Meanwhile, Ord graduates Jesse Ulrich '19 and Danielle Bruha '17 are excelling on the field and court at Hastings College.
Jesse has rushed 19 times for 121 yards (6.4 avg) and 2 TDs in his first two games. Danielle is third on the team in average kills per game (2.22) at her outside hitter position.
Keep it up, Chants!