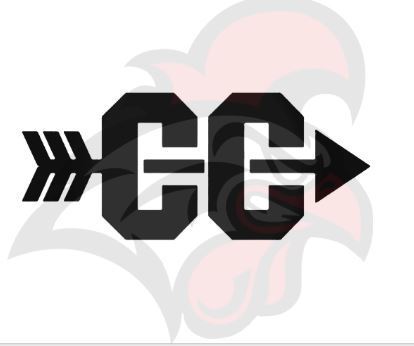 Boys Finish 6th and Girls 5th at West Holt Invite
Mike Bechtold
Monday, October 07, 2019
The cross country teams had a rough outing at the West Holt Invite this last week but still put in some quality performances. "It was kind of mixed bag for us at this meet", Coach Derry Trampe commented. "We had some really good performances from some of our kids and in other places it was a tough day. I felt our boys had one of their better meets this year and our girls did not have as good a meet as we were hoping for. Hopefully, we can get everyone to have their best races these next two meets as we head into conference and districts." The Chants competed in the conference meet in Ravenna on Tuesday but results were not available at press time. They will compete in the C-2 district meet in Pierce on October 17 for the right to compete in the state meet.
The boys had a good day as a team as they finished 6th in the 21-team field with a total of 112 points. O'Neill won the meet with 31 points while Ainsworth finished in a close second with 34 points. Rounding out the team scoring were Boone Central/Newman Grove (64), West Holt (80), North Central (104), Elkhorn Valley (114), Neligh-Oakdale (128), Valentine (133), Boyd County (148), Chambers-Wheeler Central (161), and Bloomfield/Wasua, Riverside, Cody-Kilgore, St. Edward, Stuart, Creighton, Twin Loup, Burwell, Niobrara Verdigre, and Sandhills-Thedford did not field enough runners to score in the team race. Reese Davenport was the lone medal winner for the boys as he finished 19th in a time of 19:18 to claim his medal. "Reese has become a consistent performer for us this year", Coach Trampe stated. "He has been working hard in practice and it has paid off for him." Also scoring for the team were Bronson Blair, Hayden Kluthe, and Blake Moderow. These three runners finished within ten seconds of each other and crossed the finish line in order. Blair was 36th in 20:42, Kluthe was 37th in 20:43, and Moderow was 38th in 20:52. "These guys did a good job of closing the gap on each other and that is what helped keep our score down", Trampe said. "Now we need to have them close the gap on Reese and try to be within 30 seconds of him and we will really improve our team placing." Pushers for the team this week were Gage Sintek and Trevor Vancura. Sintek finished in 54th place in a time of 21:23 and Vancura was 62nd in a time of 21:50. "Both Gage and Trevor ran one of their best races of the season and I am really proud of the way they competed", Trampe noted. "Treaven Scheidler had his best race of the season as well so these guys really stepped it up and competed today." Scheideler finished right behind Vancura in 64th place in a time of 21:58.
The girls finished 5th in their team race with a total of 80 points. "We had a tough day on the girls side of the day", Trampe said. "We had some very good performances from our girls but overall it was not our best day. I look for us to rebound and have strong performances at both the conference and district meets to end the season. This is a very good group of girl runners and sometimes you just don't have your best day. It is better to have it now than at districts." Boone Central/Newman Grove won the meet with 23 points while Ainsworth finished as runner-up with 26 points. Rounding out the team scoring were: Bloomfield/Wausa (45), North Central (66), O'Neill (94), Burwell (110), and Boyd County, Neligh-Oakdale, Cody-Kilgore, West Holt, St. Edward, Valentine, Niobrara-Verdigre, Elkhorn Valley, Sandhills-Thedford, Twin Loup, Chambers-Wheeler Central, Creighton, Stuart, and Riverside did not field enough runners to score in the meet. Delaney Cargill was the lone medal winner for the girls as she finished 20th in a time of 22:19. "Delaney has become a consistent performer for us this season and I am happy with the success she is having", Coach Trampe said. "She works hard in practice and has worked through some nagging injuries to be a quality runner for us." Also scoring for the Chants were Macy Warner (21st in 22:37), Abby Jacobs (25th in 23:03), and Morgan Ritz (26th in 23:17). "Macy and Abby continue to get better every meet and I am really pleased with the way they are competing right now", Trampe said. "Morgan is working through a hip injury and hopefully we can get her a little stronger as we get ready for the district meet. She is a tough kid and will always give us everything she has." Pushers for the team were Kaite Magiera (42nd in 24:55) and Hannah Masin (52nd in 25:57). Both Katie and Hannah ran their best races of the season. "I was really pleased with how well both Katie and Hannah competed in this race", Trampe said. "Katie has been working to get her time below 25 minutes and she did it on one of the tougher courses that we race on. Hannah had a lot stronger performance and I think her knees are feeling better and that makes a big difference for her." Kloe Severance did not finish the race because she was having difficulty breathing in the last part of the race.
The junior high runners had a good day as they competed in their last meet of the season. In all they brought home 3 medals from the meet. In the girls' race Izzy Jeffres brought home a medal by placing 7th in the 60-girl field. Izzy completed the 1,800-meter course in a time of 7:20. Piper Whited finished in 16th place in a time of 7:44 and Elisabeth Bengston was 57th in a time of 12:30. The boys had two medal winners in Garret Severance and Elijah Pollard. Severance finished 9th in a time of 7:00 and Pollard was right behind him in 10th in a time of 7:01. Maddox Bennett was 13th in 7:06 and Braden Bruha finished 24th in a time of 7:23. Grady Moudry was 26th in 7:24, Gage Kolar was 28th in 7:26, Brodie Klimek was 48th in 8:00, and Jericho was 62nd in 8:50. As a team the junior high boys finished second with 46 points just 6 points behind meet champion Elkhorn Valley (40).