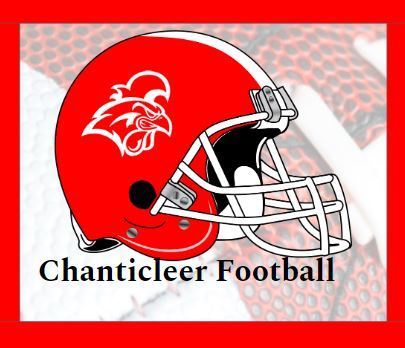 Chants Roll Over O'Neill 45-7
Mike Bechtold
Monday, October 07, 2019
ORD- The #8 ranked Ord Chanticleer football team was looking for a bounce back win against the O'Neill Eagles last Friday in Ord and got one in impressive fashion.
The Chants started the game strong on defense, getting a three-and-out on the opening possession. Ord then proceeded to march 60 yards on six plays for the opening score of the contest, with junior quarterback Zach Smith punching in the touchdown from three yards out.
The next offensive possession started slow, an 11-yard carry followed by back to back plays for negative yardage, before Smith found senior receiver Riley Warner downfield for a 76-yard touchdown. The Chants surrendered the only O'Neill score of the night on the next drive and took a 14-7 lead into the second quarter.
It was all Chanticleers from that point on as Smith found Warner again from 31 yards out on the next drive. Junior kicker Kelen Meyer added a 27-yard field goal and Smith threw for his third passing touchdown on a 36-yard toss to senior receiver Gage Smith to give the Chants a commanding 31-7 halftime lead.
In the second half, junior running back Tommy Stevens scored from 3 yards out in the third quarter and junior running back Garret Kluthe scored from 24 yards in the fourth to bring the final tally to 45-7.
Rainy conditions didn't slow the Chants a bit as it was a night of impressive stat lines for the Chanticleer offense, the team put up 638 yards of total offense against the O'Neill defense. Zach Smith accounted for 355 yards of offense, throwing for 221 yards and rushing for 134, as well as four total touchdowns. Smith averaged 27.6 yards-per-completion and 8.9 yards-per-carry on the night. Riley Warner racked up 140 yards on three catches, a staggering 46.7 yards-per-reception, and two scores in the receiving game. Tommy Stevens led the way in the run game with 197 yards and 7.88 yards-per-carry.
The Chant defense was stout against the run, only allowing 52 total rush yards, and had two takeaways in the pass game with interceptions recorded by junior defensive back Quinton Ries and freshman defensive back Owen Lane. The Chants are slated to take on Broken Bow at 7 p.m. in Ord this Friday.
Quarter…..1…....2…....3…..4……..Final
Ord..……..14.....17........7…..7……..45
O'Neill...….7…...0….....0…..0…......7
Team Statistics
Ord
Rushing- 417, Passing- 221
O'Neill
Rushing- 52, Passing- 191
Individual Statistics
Ord
Rushing- Stevens (197), Z. Smith (134), Kluthe (44), Thomsen (41),
Wells (1)
Passing- Z. Smith (221)
Receiving- Warner (140), Ries (45), G. Smith (36)
Kicking- Meyer (FG 1-1, PAT 6-6)