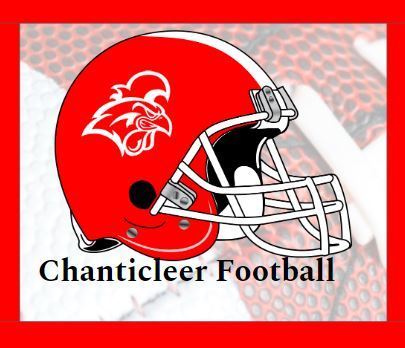 Ord Defeats Valentine 28-6
Mike Bechtold
Monday, October 21, 2019
VALENTINE- The Ord Chanticleer football team went on the road last Friday looking to get their third straight win and set up a shot the playoffs as they took on the Valentine Badgers. The Chanticleer offense got off to an uncharacteristically slow start in this matchup and were held scoreless in the first quarter for only the second time this season. The Chanticleer defense stood tall and the game entered the second quarter in a scoreless tie.
Junior quarterback Zach Smith took the lid off for the Chants early in the second quarter with a 26-yard touchdown scamper. The Chant D continued to dominate in the trenches and held their opponent scoreless in the first half for the second straight game.
The offense started to click for the Chants in the third quarter. The opening offensive drive of the quarter started with great field position as senior receiver Riley Warner returned a short punt 20 yards to set up the Chants at the Valentine 30-yard line. Two plays later, Warner sprinted 30 yards untouched on a screen pass from Smith for the Chanticleers second score of the game. Later in the quarter, junior running back Tommy Stevens ran it in from 8 yards out to give the Chants a 21-0 lead heading into the fourth.
Early in the fourth, the Chanticleers were backed up into their own endzone and a Kelen Meyer punt took an unlucky bounce at the Valentine 40-line and bounded all the way back to the 25. Working with an extremely short field, the Badgers managed their only score of the game on a 26-yard touchdown pass two plays later, the extra point attempt clanged off the upright and the Chants held a 21-6 lead. Late in the fourth, the Chants scored once again as Tommy Stevens punched it in from a yard out the bring the final tally to 28-6.
The Chanticleer defense came out in full force in this matchup allowing only 181 total yards. The Chants dominated against the run, allowing only 64 yards and 2.4 yards-per-carry. On the other side of the ball, the Chant offense gained 263 yards on the ground with two rushers going over 100 yards, Smith ran for 150 yards at a 7.14 yards-per-carry clip and Stevens picked up 109 yards. Smith also threw for 120 yards with Riley Warner leading the receiving corps with 59 yards. This victory sets up what is shaping up to be a big game for the Chants this Friday in Gothenburg, a playoff position on the line.
Quarter…..1…..2…...3.......4.…..Final
Ord..….....0.......7......14…..7……..28
VHS...…..0…....0…...0…..6……....6
Team Statistics
Ord
Rushing- 263, Passing- 120
Valentine
Rushing- 64, Passing- 117
Individual Statistics
Ord
Rushing- Z. Smith (150), Stevens (109), Ries (4)
Passing- Z. Smith (120)
Receiving- Warner (59), Reilly (19), Kluthe (16), Meyer (14), Stevens (12)
Kicking- Meyer (FG 0-1, PAT 4-4)