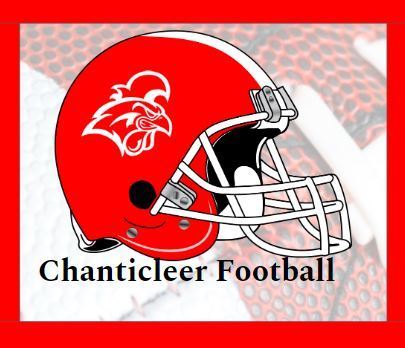 Chants Drop Regular Season Finale in Overtime, 17-14
Mike Bechtold
Monday, October 28, 2019
GOTHENBURG- The Chanticleers rode into Gothenburg with a three-game win streak and the district title on the line last Friday. The game was a battle of ranked opponents as Gothenburg came in ranked eighth and the Chants ranked ninth, the game certainly lived up to its billing.
Both teams have shown impressive defense throughout the season, it was evident in the first quarter as both teams went back and forth in a shutout, with only a 42-yard bomb of a field goal by Chanticleer star kicker Kelen Meyer to break the tie.
In the second quarter Gothenburg got rolling, punching in their only two scores of regulation to take a 14-3 lead into the half.
In the third, Kelene Meyer struck once again from 36 yards to bring the game to one score at 14-6 entering the final quarter.
In the fourth the Chants finally found pay dirt on a 20-yard scamper from junior quarterback Zach Smith. With the game, and quite possibly the season, on the line, the Chants went for two and went to one of the top running backs in the state, Tommy Stevens on a pitch play. The Chants have been so dominant in the trenches this season, quarterback Smith had his hands raised in celebration when Stevens was still four yards from the endzone, the success of the play was that evident. Gothenburg had one last chance at a regulation victory but missed a field goal from 22 yards.
In overtime, the Chants took the ball first but were held out of the endzone on four plays. Gothenburg hit a field goal from 23 yards to end the contest on the next drive.
The Chants season earned them a wild card spot in the playoffs, and they will enter with a good scouting report of their opponent as they will have a rematch at Gothenburg this Friday at 7 p.m.
Quarter…..1…..2…...3.......4.…OT…....Final
Ord..…......3.......0.......3…...8……0……..14
GHS...…...0…..14…...0…..0…….3……..17
Team Statistics
Ord
Rushing- 239, Passing- 8
Valentine
Rushing- 150, Passing- 150
Individual Statistics
Ord
Rushing- Stevens (110), Z. Smith (102), Warner (11), Ries (8)
Passing- Z. Smith (8)
Receiving- Warner (4), Stevens (4)
Kicking- Meyer (FG 2-2)