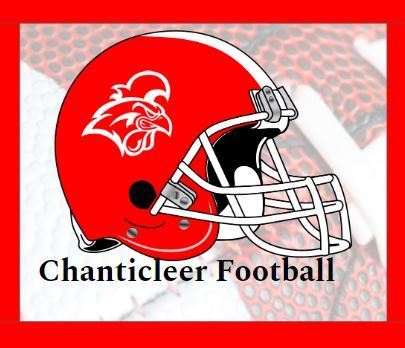 Chants Advance in Rematch, 26-20
Mike Bechtold
Monday, November 04, 2019
GOTHENBURG- For the second straight week the Chanticleer football team traveled to Gothenburg to take on the Swedes, this time in a playoff matchup with a spot in the quarterfinals on the line.
This game played out a lot differently than last week's matchup, as the 12th seeded Chants jumped out to an early lead and controlled the rest of the contest. Junior receiver Quinton Ries got the scoring started for the Chants early in the first when he snagged a 22-yard strike from junior quarterback Zach Smith. Gothenburg answered with a 70-yard touchdown run, but it was all Chanticleers for the rest of the first half. Late in the first quarter, a pass from Smith turned into an electric 69-yard catch-and-run score when junior wideout Kelen Meyer sprinted past the entire Gothenburg secondary, giving the Chants a 13-7 lead at the end of the first quarter.
In the second quarter, Meyer showed off his kicking leg with a 42-yard field goal and Zach Smith punched in a score from 5 yards out to give the Chants a commanding 23-7 halftime lead.
In the second half, the Chants tried to manage their lead. Gothenburg scored once in the third to make the score 23-14 entering the fourth. The Swedes managed to score again early in the fourth to pull the game within a field goal at 23-20. The Chanticleer offense then came out and marched down the field, taking 7 minutes off the clock, and Kelen Meyer hit another field goal from 22-yards to put the Chants up 26-20 with just under three minutes to play. The Chanticleer defense stood tall, forcing a turnover-on-downs on the next drive and going into victory formation to end the game.
The Chants must have found some new information watching film for this matchup in terms of the passing game. After being held to only eight passing yards in the first matchup, this week the Chants responded with 240 yards passing. With leading receiver Riley Warner sidelined with an injury, the Chants needed someone to step up in his place and two receivers came through for the Chants in a big way. Quinton Ries and Kelen Meyer both had over 100 yards receiving in the contest, Ries with 118 and Meyer with 112. The Chants will have another regular-season rematch this Friday when they take on Pierce at home at 7 p.m.
Quarter…..1….....2…....3.......4.…....Final
Ord..…......13......10.......0…...3….…..14
GHS...…...7……..0…....7…..6……...17
Team Statistics
Ord
Rushing- 148, Passing- 240
Gothenburg
Rushing- 228, Passing- 42
Individual Statistics
Ord
Rushing- Stevens (77), Z. Smith (71)
Passing- Z. Smith (240)
Receiving- Ries (118),
Meyer (112), Trejo (10)
Kicking- Meyer (FG 2-3, PAT 2-3)