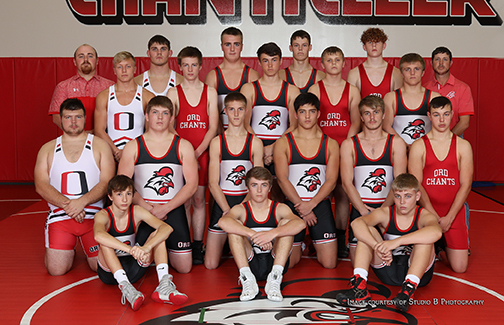 Winter Sport Contests Begin
Mike Bechtold
Monday, December 02, 2019
The first week of December also marks the first week that Ord's winter sports begin their competitions.
The first event will be Thursday, December 5th, which sees the JV and Varsity Wrestling Teams competing in a dual against Gibbon. The dual will be at Ord High School, beginning at 7:00 p.m.
Basketball will also be at home this week, with both the Girl's and Boy's teams playing on Friday, December 6th against Ainsworth. The JV Girl's team kicks it off at 4:30 p.m, followed by the Boy's JV team. The Varsity Girls will then play at 6:00 p.m. and the Boys will play at 7:45 p.m.
Good luck to all Chants this week and the rest of the season!