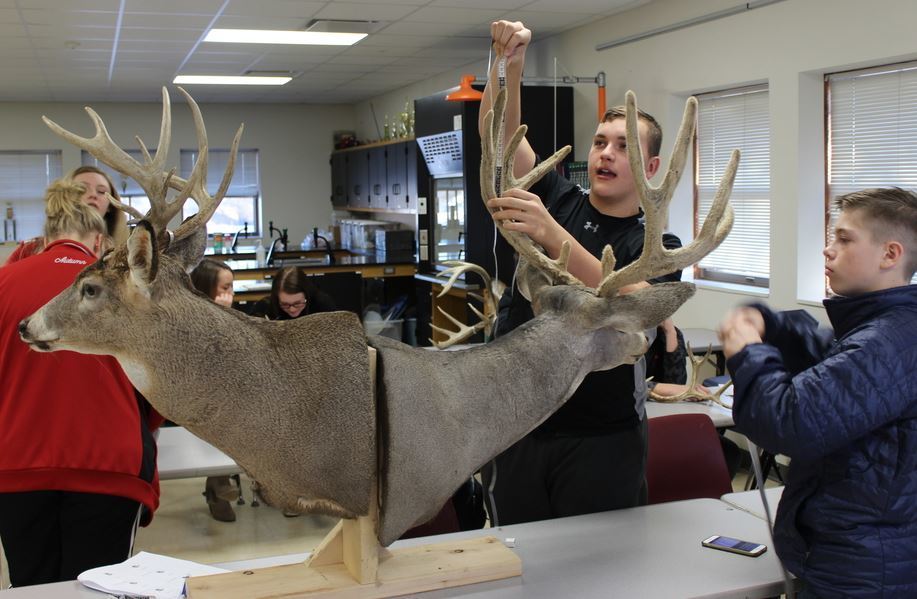 Ord High Hosts Chanticleer Convention
Mike Bechtold
Wednesday, January 08, 2020
Ord junior and senior high students were welcomed back to school after the holiday break with the 2nd annual Chanticleer Winter Convention. The Convention gives students a chance to choose the topics they wish to learn more about and get to know a little about what their teachers know other than the subject they teach.
Teachers were asked to create 25-minute presentations on a topic other than their subject area. The day was then divided into 6 half-hour sessions and staff presented 4 times each. Students could then choose which sessions to attend and could hit 6 sessions. The structure of the day loosely mirrors a concept called School Enrichment Model, where students are exposed to a variety of hobbies, interests, and skills that can offer a lifetime of enjoyment.
Session topics included scuba diving, recycling, illusions, cards playing (pitch and UNO), cooking, meditation/yoga, crocheting, training dogs and scoring deer racks.
Superintendent Nebesniak feels it is one of the best days of the year at OHS. "It's a great way to welcome back students after the holiday break. Having fun, engaging, and unique learning opportunities for students in a convention-style format allows students to transition back into the learning environment and get back on schedule in a low-stress manner."
It is the second year for the Convention and students and staff alike enjoy the break from the norm.
"I love these days," said instructor Lana Kruml, "It's a fun way to kick off the new year." Kruml's session explained how she trained her retriever and the dog performed on command for the students.
Students commented that they enjoyed finding out that there is more to their teachers than just math and social studies. They also enjoyed the day being different.
"I liked getting to eat at the sessions and learned that you just can't eat too much," said Dylan Hurlburt with a chuckle.
Principal Aaron Snyder credited the teachers for their flexibility and willingness to present. "We had a lot of great topics that teachers presented on. It was fun to visit certain sessions and observe how interested students were on those topics."
Chances are good the convention will become a staple for the Chanticleer learning community.