Ord Public Schools website and mobile app have much to offer if you know where to find it.
Get what you want from the website
On the website, we have quick links to streaming, buying apparel and photos taken at activities. We stream all varsity activities in the gym along with more and more events all the time (subscribe to be alerted to them). All fundraising apparel options will be on the Chant Apparel link, so gear up. Parents and students may view and/or download photos from the Activities photo page for their personal use.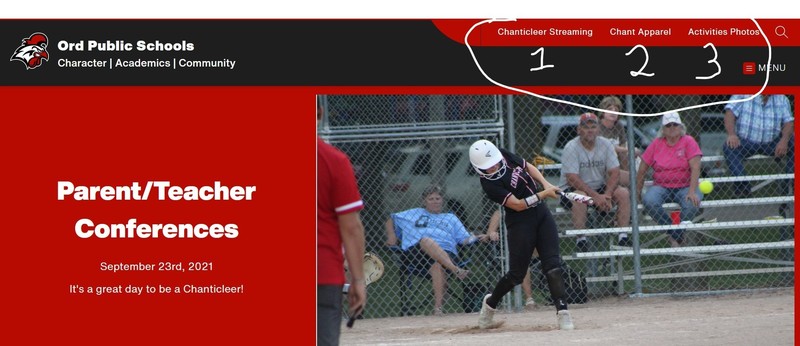 Get the app and have all the power in your pocket.
The Chant App may be added to your mobile device by searching the Play Store or App Store for "Ord Chanticleers".
One feature of the app is Online Programs for selected activities/athletics. Everything you need to enjoy a home athletic event is there for you. Rosters, stats, team leaders, schedules, results, pics, etc. Save paper and use your phone for a program instead of picking one up at the box office.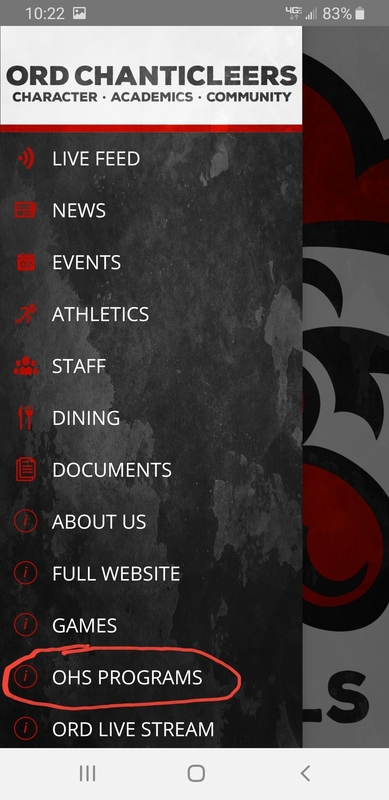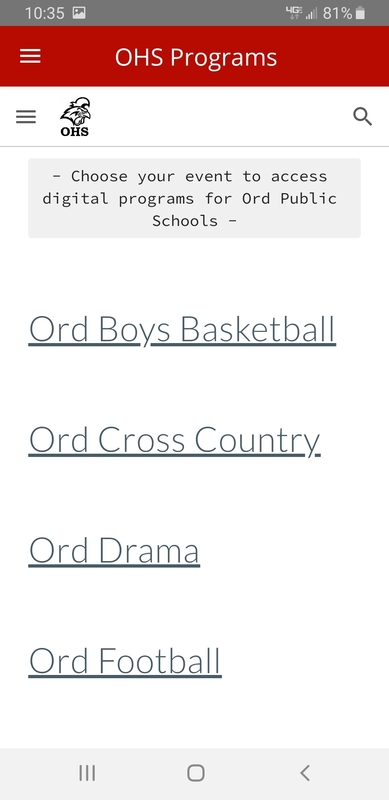 Enjoy!