Thursday, March 7th No School due to Winter Weather. Be safe and enjoy an early Spring Break.

FYI Senior parents: Graduation is around the corner; here in an image of the Class of 2019 themes.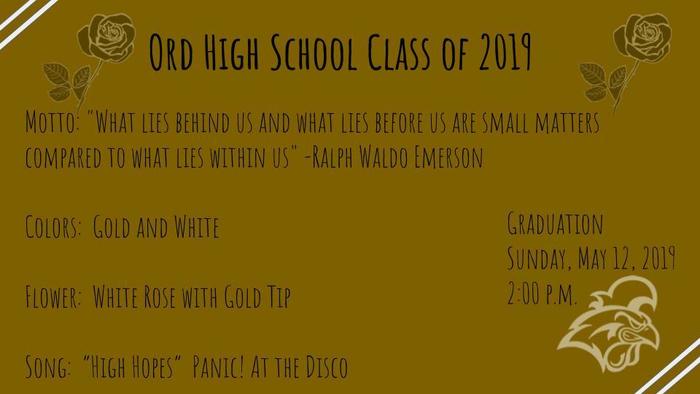 If you would like to order track T-Shirts for the upcoming season, you can get an order form from Mr. Trampe or Mrs. Boettcher. Forms with payment must be returned to Mr. Trampe or Mrs. Boettcher no later than 3:30 pm on Friday, March 8.
Hear Ye, Hear Ye! Come see the twist on a classic tale of King Arthur's Court - The 5th Grade Musical - Tuesday, March 5th - 7:00 PM - OES Theater. Students have been working hard to present to you excellence, wonder, and laughter. We hope to see you there!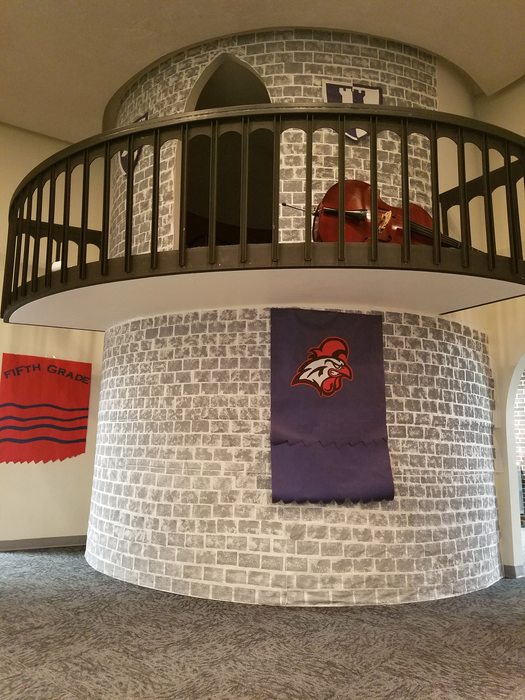 Due to forecasted dangerously cold weather and wind chills tomorrow morning, Ord Public Schools will have a 10:00 Late Start on Monday, March 3rd.

Dr. Karre has volunteered in 1st Grade for 26 years...each of these years he has read The Lorax to the class on Dr. Seuss' Birthday.

Congratulations to the 17 new members inducted into the National Honors Society yesterday. Watch the induction here
https://youtu.be/D8Zsw2SZ7s4

OES 6th Grade would like to invite the community to attend the wax museum-a night of living history on Tue., Feb. 26 between 7-8 pm in the OES Gym. Figures included: Betsy Ross, Anne Frank, Julius Caesar, & Clara Barton. We hope you can join us for a wonderful evening of history.

The Centura Speech meet scheduled for Saturday, February 23 has been postponed to Friday, March 1. The meet will start at 8:00 am on Friday.

The speech meet scheduled for tomorrow, February 23, has been postponed indefinitely. If or when the meet is rescheduled, information will be posted at that time.

Due to winter weather conditions, we will be closed on Wednesday, Feb 20th. Be safe!

Broken Bow boys 37, Ord 35.

Due to the forecast for snow late Tuesday evening, the C1-10 sub-district basketball games have been moved up 1 hour on Tuesday. The first game will start at 5:00 pm and Ord will play Broken Bow at approximately 6:30 pm.

Catch up with the latest student stories, sports scores, and news updates. It's everything Ord Schools, in your pocket. If you haven't already, download the app on Android:
http://bit.ly/2PtruMk
or iPhone:
https://apple.co/2GbLOSQ
.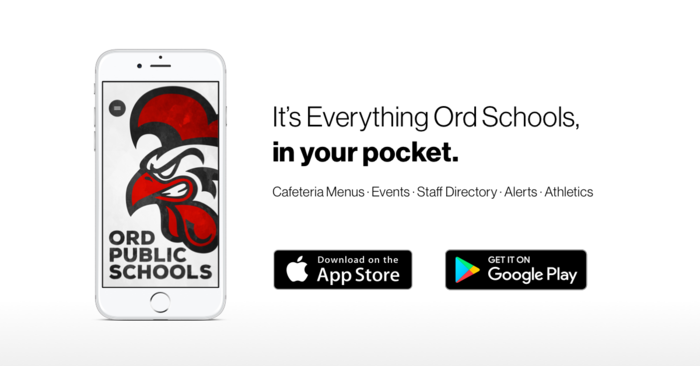 10:00 Late Start on Monday, Feb 18th due to snow packed roads and possible drifting snow overnight. Be safe Chants!

Results from the state wrestling tournament in Omaha. Jesse Ulrich finishes 5th at 182 pounds to bring home a medal from the state meet. Congratulations Jesse!!

Results from NCA State Dance and Cheer in Grand Island. The Ord High Dance Team finished 3rd in both the Pom and High Kick competition in Class C1 today in Grand Island. Congratulations to the dance team!!

Ravenna boys 47, Ord 44.