SB Final Ord-0 Boone Central-8

SB Update Bottom 7 Ord-0 Boone Central-8

SB Update: Top 6 Ord-0 Boone Central-4

SB Update Top of 5th Ord-0 Boone Central-2

SB Update Top of 4th Ord-0 Boone Central-2

SB Update Top of 3rd Ord-0 Boone Central-1

Ord SB-Top of the 2nd Ord-0 Boone Central-1
| PARENT/TEACHER CONFERENCES | It is that time of year! Parent/Teacher conferences will be held at both Ord Elementary School and Ord High School on Thursday, September, 23. OES PARENTS: A note was sent home with your child(ren) regarding the time assigned to you. OHS PARENTS: Conferences are held in an open house format from 8:00 a.m. to 8:00 p.m in the New Commons. Please note that the following teachers will be unavailable from 3:30 - 6:00 p.m.: Mr. Beck Mr. Callan Mr. Johnny Ference Mr. Gates Mrs. Kauth Mr. Kozeal Mrs. Trampe Mr. Trampe Mr. Wells Mrs. Courtney Welniak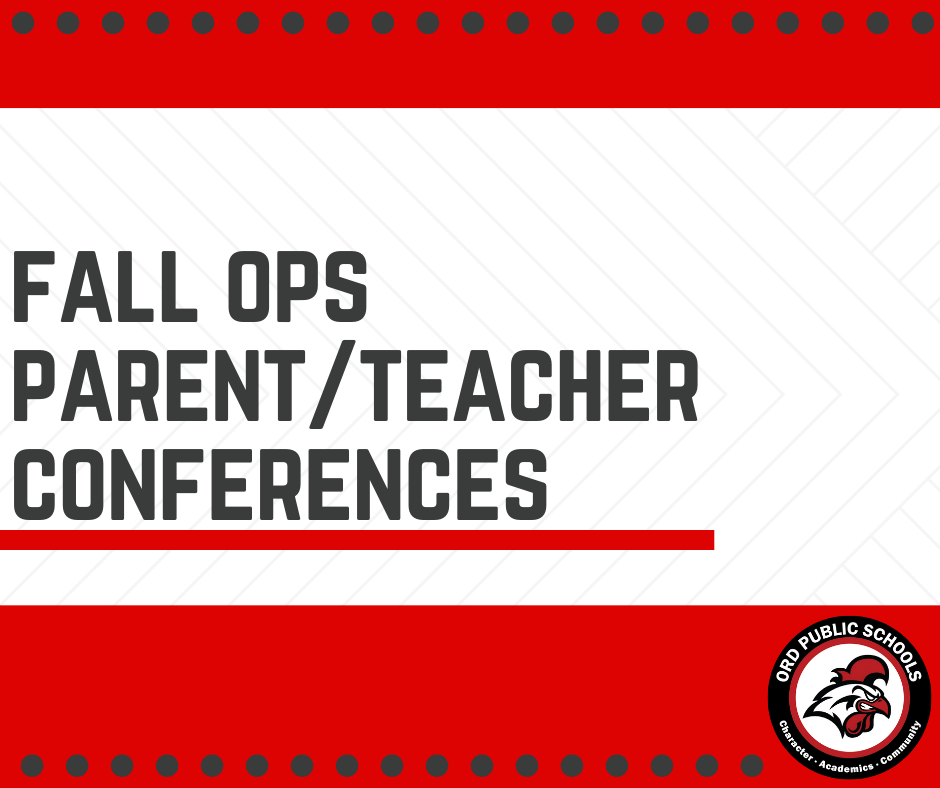 The reserve volleyball game with Twin Loup scheduled for Monday, September 20 has been postponed. If/When a new date is determined, it will be posted.

SB Final Ponca-5 Ord-3

SB Final Ord-12 South Sioux City-7

VB Update 1-2 Ord-24 O'Neill-26

VB Update 1-1 Ord-21 O'Neill-25

VB Update 1-0 Ord-25 O'Neill-18

VB Update 2-0 Ord-25 Stuart-16

VB Update: 1-0 Ord-25 Stuart-13

VB Update: 0-2 Ord-17 Amherst-25

VB Update After 1st Set Ord 24 Amherst-26

Due to a conflict with officials, the reserve football game vs. GI Northwest on Monday, September 20 will start at 6:00 pm instead of 5:30 pm. Please be aware of this time change.