Chants win golf dual vs Boone Central, 187-208. Meyer shoots 38 for low score.

Congrats to Ord Golf team on runner-up finish at Ord Invitaitonal! Kelen Meyer 7th, Tad Kovarik 9th, Cade Geiser 10th and Brodie Darnell 14th.

Golf: GINW JV Invite scheduled for Wednesday the 7th has been postponed until Wednesday the 14th at 9 am (hour earlier).

Fans traveling to the St. Paul track meet this afternoon are advised that masks will be required for entry into the meet. The information on this was made available this morning.


The Ord High Speech team will host a community performance night on Thursday, March 4 at 5:30 pm. The event will be held in the old gym and attendance is open to the general public up to 75% capacity in the gym. This is a change from the original date of March 15.

Tune in tonight at 7 PM on NET to watch Kelen Meyer and Garret Kluthe compete for a State Championship!

Congratulations to the OHS Speech team on being Lou-Platte Conference Champions for the 5th straight year!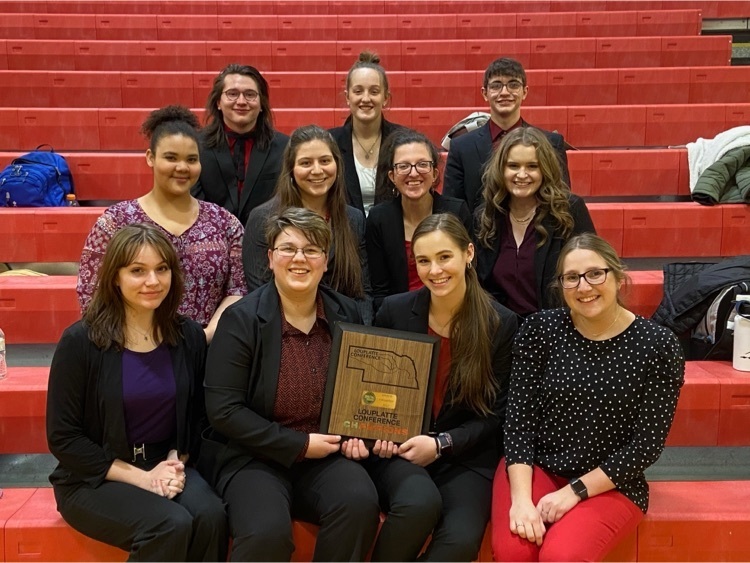 The junior high boys basketball game scheduled for Monday, February 15 has been rescheduled for Thursday, February 18. The games will start at 6:15 pm on Thursday.

Due to extreme temperatures, there will be No School on Tuesday, February 16th. Please stay safe!

The subdistrict basketball games in Broken Bow have been moved up to 5:00 and 6:30 pm on Tuesday, February 16. Ord will play O'Neill at 6:30 pm.

The 7th/8th basketball games scheduled for Monday, Feb 15th at St. Paul have been canceled. Information about rescheduling will be shared at a later date.

Wrestlers claim C-4 district title and qualify 8 for state. Kelen Meyer and Bridger Rice are individual champions.

All 8 wrestlers at the district meet have qualified for the state meet. Team is currently in 2nd place.

Due to the extreme weather and road conditions, Arcadia/Loup City will not be traveling to Ord today. All basketball games for today have been cancelled.

The 9/10 boys and girls basketball tournament in Boone Central has been canceled and will not be rescheduled.

Due to future weather predictions, youth basketball has been postponed for tomorrow. More information will come on a later date.

Due to the road conditions, O'Neill is not able to safely travel to Ord today. All basketball games for today have been cancelled. More information about possible rescheduling will be shared at a later date.

Announcement: Time Change for Basketball Games The Basketball Games scheduled for today against O'Neill have been moved up to earlier times to allow for safer travel conditions. New Game Times are as follows: Girls Varsity and Boys JV will be at 4:00 and Boys Varsity and Girls JV will be at approximately 6:00 with Parent's Night being held between the two games. Let's Go Chants!

The Speech Invitational at Burwell tomorrow, Saturday Feb 13th, has been cancelled.