Louplatte Volleyball Conference Bracket: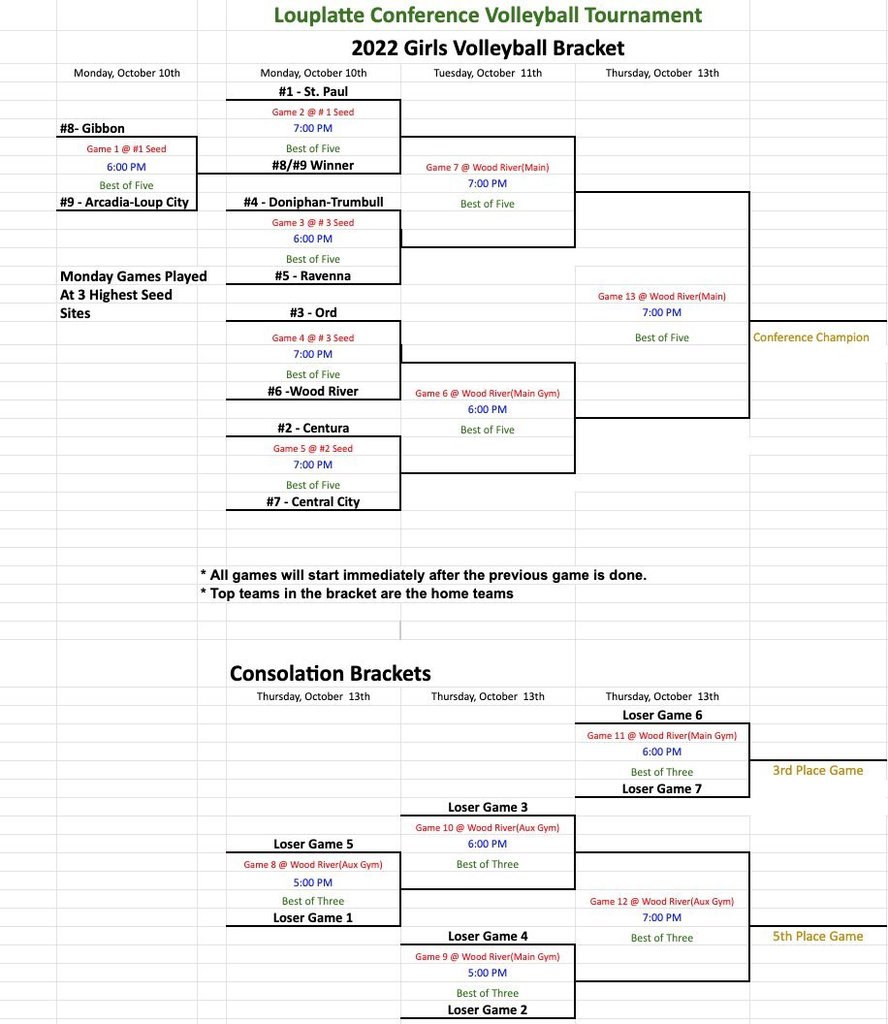 LPC X-Country Update Boys place 1st in team rankings!!! 2nd-Masaki Arisawa 3rd-Garret Severance 5th-Elijah Pollard 8th-Grady Moudry Girls 13th-Izzy Jeffres 14th-Skylar Kokes

District SB Final Ord-0 HSC-10

District SB Top 3rd Ord-0 HSC-5

Final Ord-41 Amherst-10

Ord-34 Amherst-10 8:27 left

Ord-27 Amherst-10 11:10 left

FB Update: End of 3rd Ord-21 Amherst-10

FB Update 3rd Qtr 4:27 Ord-21 Amherst-10

FB Update: Halftime Ord-7 Amherst-10

FB Update End of 1st Ord-7 Amherst-0

LPC SB Final Ord-10 CCV-3 Ord places 3rd at conference. Congrats!

LPC SB Final Ord-8 St. Paul-7

LPC SB Update Top 9th Ord-7 St. Paul-7

LPC SB Update Bottom 7th-Ord is up to bat Ord-6 St. Paul-6

LPC SB Update Top of the 6th Ord-4 St. Paul-4

LPC SB Final Ord-9 CCV-10


VB Final 1-3 Ord-23 KC-25

VB Update 1-2 Ord-21 KC-25