| HIGH SCHOOL SUMMER WEIGHTS | Summer weights for high school students (9-12) starts Tuesday, May 30th for boys and Wednesday, May 31st for girls. Boys, please contact Mr. Wells or Mr. Kozeal for a lifting time if you haven't already. Girls, please contact Mr. Callan if you have any questions.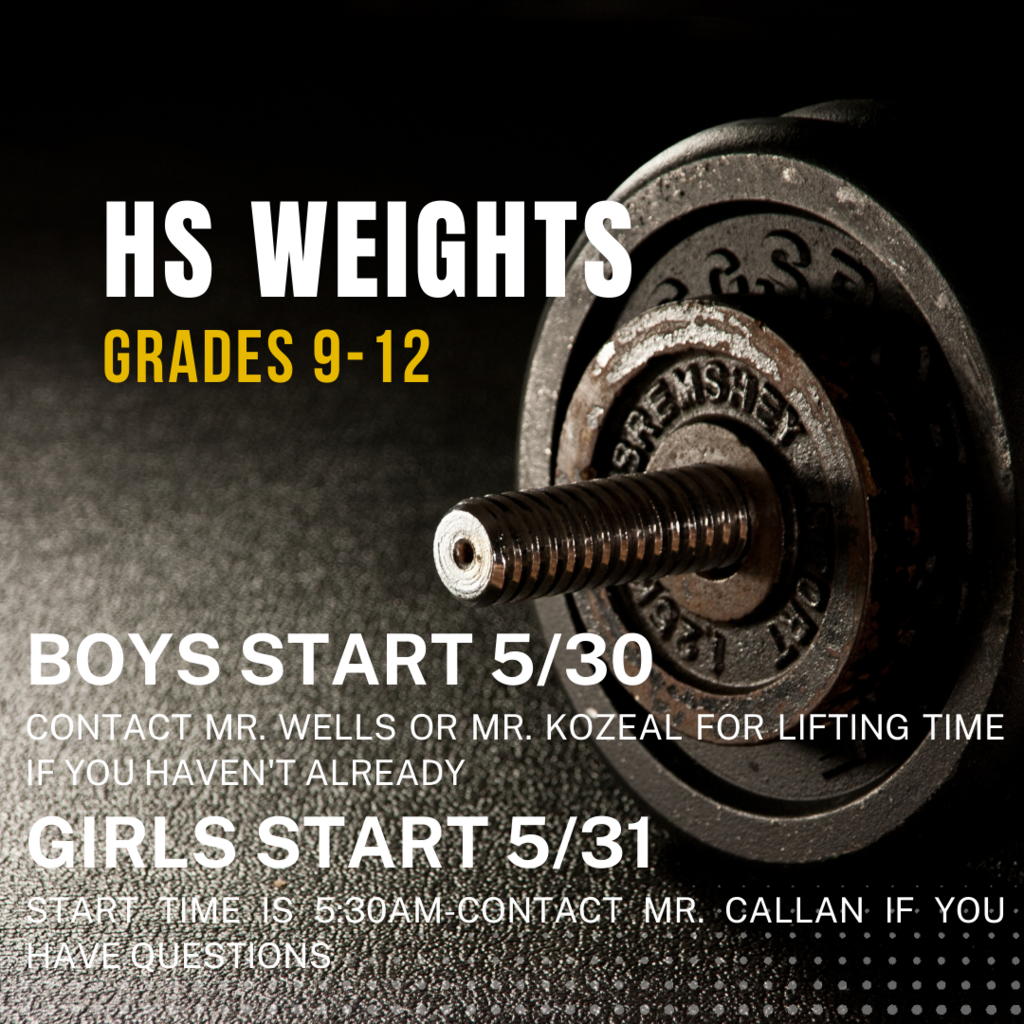 Rowe Lilienthal finishes T-57 at State Golf shooting 88/96.

Golfers 6th at disricts. Rowe Lilienthal medals T-9 to qualify for state.

Due to forecasted inclement weather, the Ord Elementary Track Meet will be moved to the scheduled rain date of Tuesday, May 16th. Monday, May 15th will be a regularly scheduled school day.

Additional Qualifiers for State Track! Marin Reilly-Shot and Discus Lexi Vancura-Triple Jump Natalie Williams-200m Britta Deden-100m Hurdles Congrats to all qualifiers!

State Qualifiers from District Track Colton Thompson-2nd High Jump Sam Boettcher-2nd in Shotput and Discus Boys 4x800 Team-1st (Garret Severance, Elijah Pollard, Jace Geiser, Owen Lane) Maggie Fischer-2nd in the 400m Owen Lane-2nd in the 400m, 1st in the 800m Garret Severance-1st in the 1600m Elijah Pollard-2nd in the 1600m Hayden Kluthe-1st in the 110m and 300m Hurdles Britta Deden-2nd in the 300m Hurdles Boys team got 1st place and girls received the 2nd place trophy. We are still waiting on possibly additional qualifiers for the state meet. Congrats to everyone!

Centura Invite golf meet scheduled for today is canceled.

Ord Golf has added the GICC Invite to the schedule. It is May 2nd at 10am at Indianhead in GI.

Reminder to 8th grade parents. Tonight is Freshman orientation in the new gym at 7:00 PM. Hope to see you there!

Congratulations to our 2023 Prom Prince, Princess, King, and Queen. Marin Reilly(Princess), Issac Van Leer(Prince), Jaden Sanders(King), and Koryn Klein(Queen).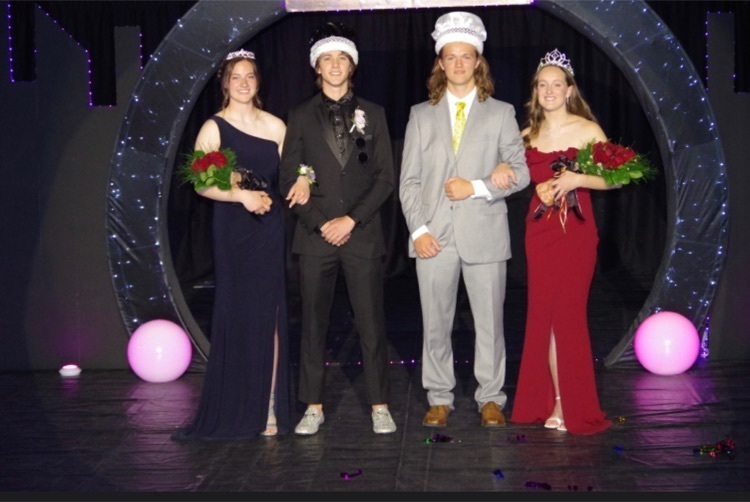 Golfers Runner up at O'Neill Invite. Kovarik 2nd, Lytle 5th and Lilienthal 6th.


Chant golfers 2nd at BC Invite. Lilienthal medals 8th, Kovarik and Lytle T-9.

Boone Central Invitational golf postponed to Monday the 17th at 10 am. Varsity will attend BC Invite and JV will attend the already scheduled CC Invite also at 10.

Boone Central Invite golf meet on Saturday start time changed to 9 am from 10 am.

Golfers win BCNG dual 182-202. Kovarik low score with 40.

The golf dual with Boone Central on Thursday the 6th will be at Albion Golf Course. The OPS School calendar shows a home meet. 4 PM at Albion Golf Club.

The GINW JV Invite scheduled for April 5th has been postponed. No makeup date set.

Due to the forecast for Tuesday, April 4, the junior high track meet in Ravenna has been moved to Monday, April 3. It will still be in Ravenna and start at 1:00 pm.

The boys and girls track teams both won the ALC Invite yesterday. Congrats!