Due to wet field conditions and unsafe playing surface, the softball games scheduled for September 30 (tonight) have been canceled. Parents' night will now be held on Tuesday, October 5 during the volleyball games.

Due to heavy rains in Atkinson, the golf course is closed for the next two days. As a result, the West Holt Cross Country meet scheduled for today has been canceled. There will be no cross country in West Holt today.

Just received word that the 7th grade volleyball games in Broken Bow today will be played in the gym at North Park Elementary instead of the AB gym as originally planned. Please go to North Park Elementary for the 7th grade games.

SB Final Ord-0 Boone Central-8

SB Update Bottom 7 Ord-0 Boone Central-8

SB Update: Top 6 Ord-0 Boone Central-4

SB Update Top of 5th Ord-0 Boone Central-2

SB Update Top of 4th Ord-0 Boone Central-2

SB Update Top of 3rd Ord-0 Boone Central-1

Ord SB-Top of the 2nd Ord-0 Boone Central-1
| PARENT/TEACHER CONFERENCES | It is that time of year! Parent/Teacher conferences will be held at both Ord Elementary School and Ord High School on Thursday, September, 23. OES PARENTS: A note was sent home with your child(ren) regarding the time assigned to you. OHS PARENTS: Conferences are held in an open house format from 8:00 a.m. to 8:00 p.m in the New Commons. Please note that the following teachers will be unavailable from 3:30 - 6:00 p.m.: Mr. Beck Mr. Callan Mr. Johnny Ference Mr. Gates Mrs. Kauth Mr. Kozeal Mrs. Trampe Mr. Trampe Mr. Wells Mrs. Courtney Welniak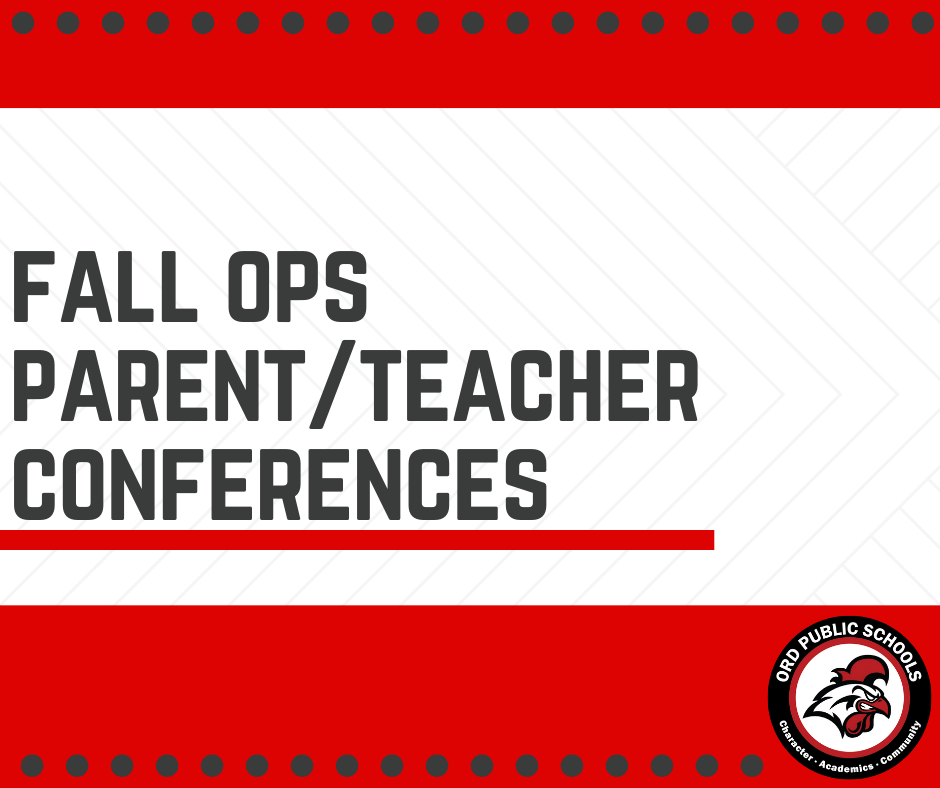 The reserve volleyball game with Twin Loup scheduled for Monday, September 20 has been postponed. If/When a new date is determined, it will be posted.

SB Final Ponca-5 Ord-3

SB Final Ord-12 South Sioux City-7

VB Update 1-2 Ord-24 O'Neill-26

VB Update 1-1 Ord-21 O'Neill-25

VB Update 1-0 Ord-25 O'Neill-18

VB Update 2-0 Ord-25 Stuart-16

VB Update: 1-0 Ord-25 Stuart-13