Kearney Catholic Invite golf start time for April 27th has been moved from 9 am to 10 am.

The track meet in West Holt scheduled for Thursday, April 22 has been postponed to Friday, April 23 with a 2:00 start time.

The starting time for the golf meet in O'Neill has been moved to 10:00 am due to the cold temps forecast for tonight.

O'Neill Golf Invite on April 22 - starting time moved back from 9 to 10 a.m.

GINW JV Invite start time on Wednesday moved to 11:00 am from 9:00 a.m. at Jackrabbit Run in GI.

The 9/10 track meet scheduled for Monday, April 19 in Ord has been canceled due to the weather.

Central City Golf Invite scheduled for Monday, April 19th cancelled with no makeup.

Chants 3rd at Boone Invite. Meyer medals 6th with 84. Darnell 93, Kovarik 94, Geiser 98, Sheets 98.


Chants win golf dual vs Boone Central, 187-208. Meyer shoots 38 for low score.

Congrats to Ord Golf team on runner-up finish at Ord Invitaitonal! Kelen Meyer 7th, Tad Kovarik 9th, Cade Geiser 10th and Brodie Darnell 14th.

Golf: GINW JV Invite scheduled for Wednesday the 7th has been postponed until Wednesday the 14th at 9 am (hour earlier).

Fans traveling to the St. Paul track meet this afternoon are advised that masks will be required for entry into the meet. The information on this was made available this morning.


The Ord High Speech team will host a community performance night on Thursday, March 4 at 5:30 pm. The event will be held in the old gym and attendance is open to the general public up to 75% capacity in the gym. This is a change from the original date of March 15.

Tune in tonight at 7 PM on NET to watch Kelen Meyer and Garret Kluthe compete for a State Championship!

Congratulations to the OHS Speech team on being Lou-Platte Conference Champions for the 5th straight year!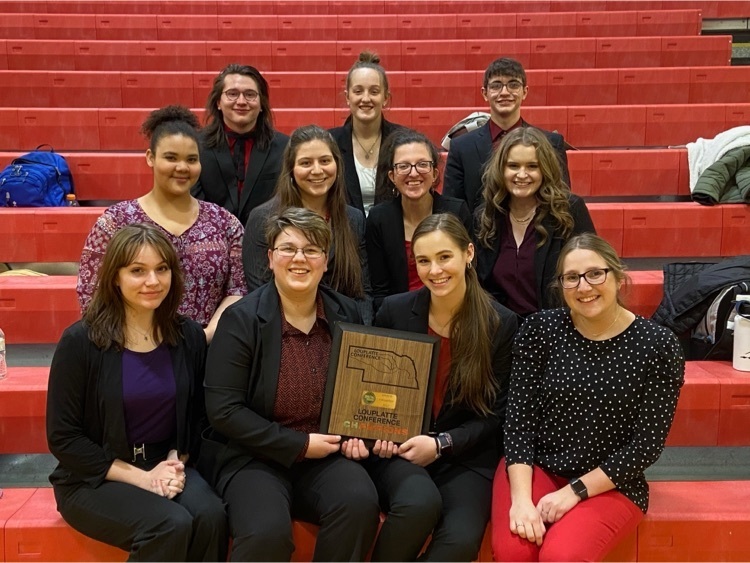 The junior high boys basketball game scheduled for Monday, February 15 has been rescheduled for Thursday, February 18. The games will start at 6:15 pm on Thursday.

Due to extreme temperatures, there will be No School on Tuesday, February 16th. Please stay safe!

The subdistrict basketball games in Broken Bow have been moved up to 5:00 and 6:30 pm on Tuesday, February 16. Ord will play O'Neill at 6:30 pm.