Due to weather conditions, there will be No School or Activities on Thursday March 16th. Stay safe Chants!

After consulting with both the National Weather Service in Hastings and North Platte, confidence is very high that Winter Weather forecasted for our area will hit tomorrow morning with an icy glaze, snow, and high winds. In an effort to allow our families to plan accordingly tonight, we are sharing that Thursday March 16th will be a 10:00 Late Start. Busses will run accordingly.

Congratulations to Aiden Cicotte as he qualified for state speech!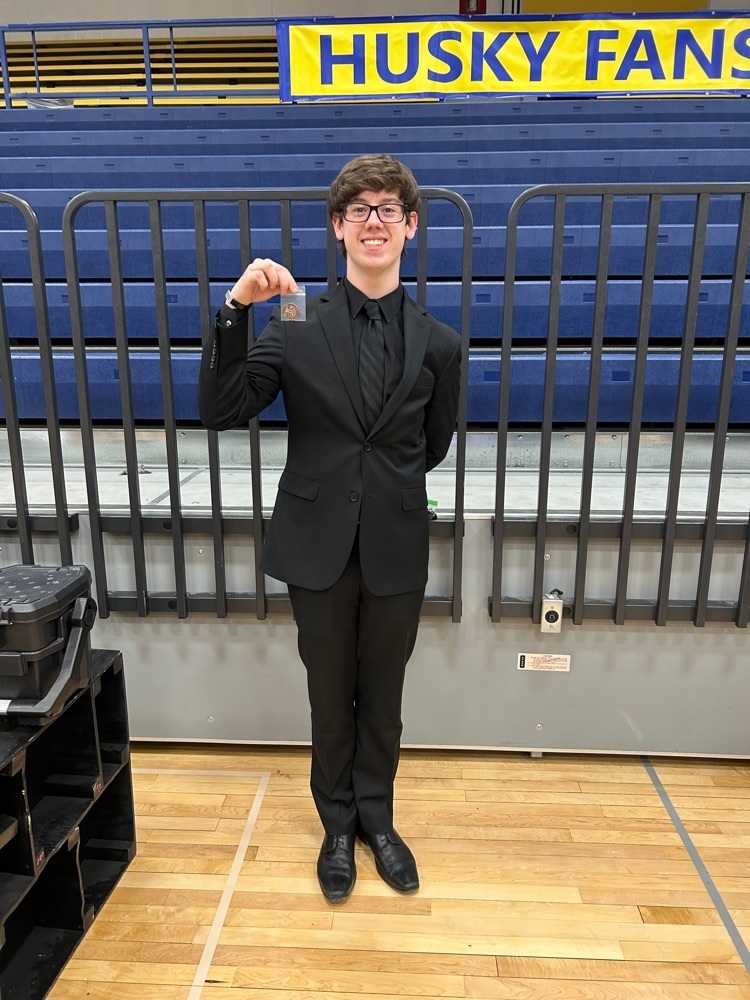 ***Important Message*** Many of you may have heard some of the media reports today that central Nebraska schools are the focus of a "Swatting" Hoax from individuals outside of our community. These threats typically are called into law enforcement communications centers and not the actual targeted school. Ord Public Schools have not currently been targeted but some schools in the area have been (Grand Island, Kearney, Hastings) and we did experience a hoax call last year. We have been in contact with the Valley County Sheriff's Office, Ord Police Department, and the school staff has been made aware of the situation. Please know the safety of your children is our number one priority. Please reach out to any school administrator should you have questions.

GBB District Final Ord-36 North Bend Central-62 Congrats girls on the great season.

GBB Halftime Ord-18 North Bend Central-38

Due to extreme cold and winter weather, Ord Public Schools will be closed Thursday, Feb 23rd. Stay safe Chant Nation!

Ord Public Schools will have a 10:00 Late Start on Thursday, February 23rd due to the anticipated weather forecast of dangerously cold weather and wind chills. Bus Routes will run accordingly. Please note: There is a forecasted chance of up to 2 inches of snow for the area overnight. High winds and blowing snow will make for hazardous driving conditions and the decision to hold school will be re-evaluated in the morning by 8:00 am. While we realize this isn't the most convenient for our families, the safety of our students is our first priority and the timing of this predicted winter weather is challenging

Three Chanticleer wrestlers earn state medals. Sierra Kluthe 4th@155; Bridger Rice 5th@285, and Ryan Gabriel champion at 195. Boys finish 10th in team race.

Congratulations to Ryan Gabriel, the 195lb class C Champion! Also congratulations to Sierra Kluthe who placed 4th and Bridger Rice who placed 5th.

BBB Final Ord-42 Ravenna-65

BBB Halftime Ord-20 Ravenna-32

Five wrestlers will wrestle tonight at the state wrestling meet. Sierra Kluthe for the girls. Hayden K., Hunter M., Ryan G., and Bridger R. for the boys.

GBB Final Ord-48 Ainsworth-39 Girls advance to a district final!

GBB Halftime Ord-23 Ainsworth-8


GBB Subdistrict Final Ord-67 Valentine-61 Ord will play on Thursday at 6:30 in Ainsworth against Ainsworth.

GBB Subdistricts Halftime Ord-32 Valentine-37


Wrestlers finish 4th at districts and qualify 6 for state. Boyce 1st@145, Kluthe 3rd@152, Meyer 3rd@170, Gabriel 1st@195, Boettcher 3rd @220, and Rice 1st@285.