OES 6th Grade would like to invite the community to attend the wax museum-a night of living history on Tue., Feb. 26 between 7-8 pm in the OES Gym. Figures included: Betsy Ross, Anne Frank, Julius Caesar, & Clara Barton. We hope you can join us for a wonderful evening of history.

The Centura Speech meet scheduled for Saturday, February 23 has been postponed to Friday, March 1. The meet will start at 8:00 am on Friday.

The speech meet scheduled for tomorrow, February 23, has been postponed indefinitely. If or when the meet is rescheduled, information will be posted at that time.

Due to winter weather conditions, we will be closed on Wednesday, Feb 20th. Be safe!

Broken Bow boys 37, Ord 35.

Due to the forecast for snow late Tuesday evening, the C1-10 sub-district basketball games have been moved up 1 hour on Tuesday. The first game will start at 5:00 pm and Ord will play Broken Bow at approximately 6:30 pm.

Catch up with the latest student stories, sports scores, and news updates. It's everything Ord Schools, in your pocket. If you haven't already, download the app on Android:
http://bit.ly/2PtruMk
or iPhone:
https://apple.co/2GbLOSQ
.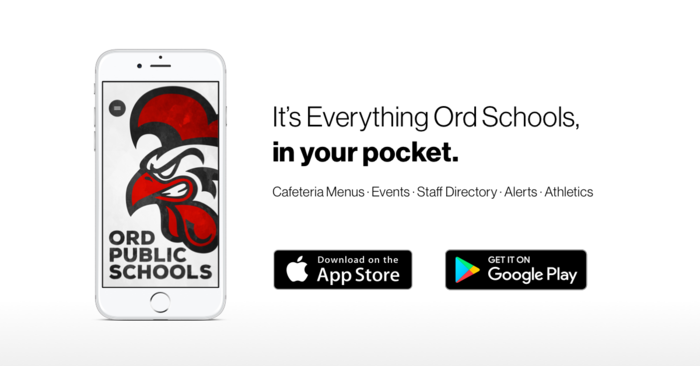 10:00 Late Start on Monday, Feb 18th due to snow packed roads and possible drifting snow overnight. Be safe Chants!

Results from the state wrestling tournament in Omaha. Jesse Ulrich finishes 5th at 182 pounds to bring home a medal from the state meet. Congratulations Jesse!!

Results from NCA State Dance and Cheer in Grand Island. The Ord High Dance Team finished 3rd in both the Pom and High Kick competition in Class C1 today in Grand Island. Congratulations to the dance team!!

Ravenna boys 47, Ord 44.


State Wrestling send-off from the elementary students. Good luck wrestlers!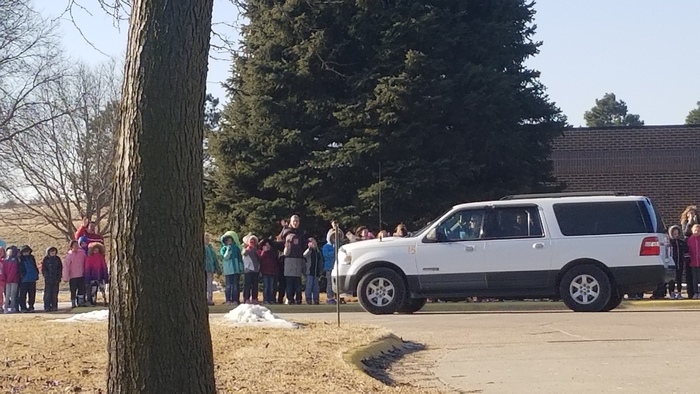 Girls basketball team falls to St. Paul 53-52 in Sub-District semifinal.
Ord Chanticleer speech team is back-to-back-to-back LPC champions. Congratulations coaches and students.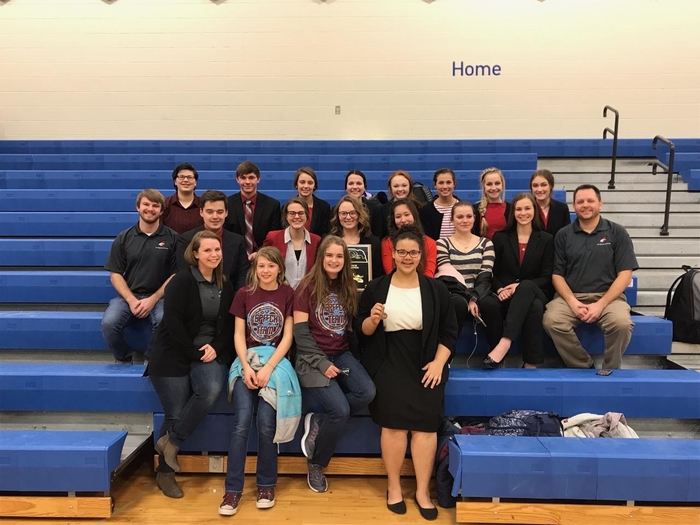 Speech team wins conference again this year!!

Congratulations to Jesse Ulrich on bring named to 2019 Shrine Bowl!


The C1-10 Sub-District games in Greeley have been rescheduled as follows: Bunny Bracket game on Monday 2-11 has been moved to Tuesday 2-12. Semifinal games on 2-11 have been moved to Wednesday 2-13. Game times will remain the same. Ord vs. St. Paul will be Wednesday at 7:30.