Just a reminder that orders for state wrestling T-shirts and/or sweatshirts are due by midnight tonight. The link was in an earlier post.

Wrestling team finishes third at district meet. Ulrich 1st, Kluthe 2nd, Boyce, Meyer, and Hoevet 3rd.

Five wrestlers qualify for state: Kaden Boyce, Garrett Kluthe, Kelan Meyer, Jesse Ulrich, and C. J. However. Finals coming up.


Varsity Boys Basketball Score: Ord 48; O'Neill 44.

Varsity Girls Basketball Results--O'Neill-70; Ord-48.


P-T Conferences - Thursday, February 7th. 4-8 pm.

The order deadline for the state wrestling apparel is Sunday, February 10th at Midnight.


Ord PS: Due to the forecast of dangerously cold weather/wind chills, there is no school on Thur, Feb 7th. PT Conferences will run as scheduled.

Results of varsity boys basketball. Ord-39, Broken Bow-37.

Results of girls basketball game: Broken Bow-60, Ord-54.

District wrestling start times will be as follows: Friday at 3:00 pm and Saturday at 9:30 am.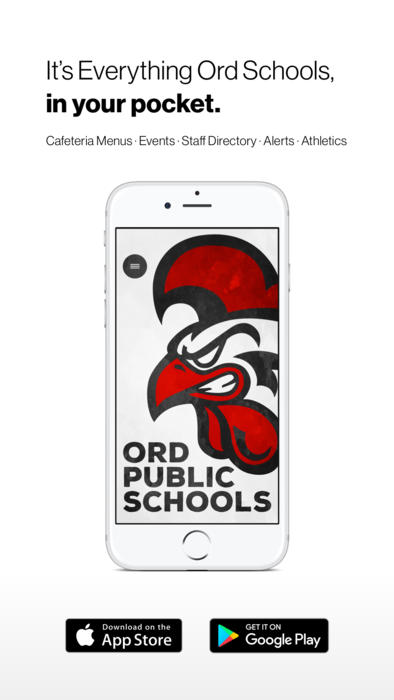 Wrestlers finish second at GICC invite with 4 champions and 8 total medal winners.

Wood River girls 53 Ord 40.

The 9th grade girls basketball tournament at Boone Central on February 9 has been cancelled this year. They will still hold the 9th grade boys tournament on that date.

Wrestlers drop duals to Aurora 54-30 and St. Paul 42-34.

Doniphan-Trumbull boys 46, Ord 40. Lou-Platte Conf. Tourney.