The LouPlatte Conference Quiz Bowl scheduled for Monday, March 18 has been postponed to a later date. No date has been set yet. When the new date is set, an announcement will be made.

The LouPlatte Conference Art Show and Honor Band clinic scheduled for Saturday, March 16 has been postponed to a later date due to the widespread flooding. When a future date is announced, it will be posted.

Due to uncertain road conditions and continued flooding Ord Public Schools will be closed, Friday, March 15th.

The C1-5 District Speech meet scheduled for Friday, March 15 in North Platte has been postponed to Saturday, March 16 with the same start time and approximate awards presentation.

Due to impending inclement weather, flooding, and impassable road conditions throughout the area, there will be no school on Thursday, March 14th. Be safe Chant Nation!

Chanticleer Nation: If you or someone you know is interested in joining the 2019-2020 Ord High School Spirit Squad, please stop by the front office for more information. Tryout meetings: Dance--Tuesday, March 19, 2019 @ 6 pm; Cheer--Saturday, April 6, 2019 @ 1 pm.

There will be no bussing at dismissal between Elementary and High School. Parents should pick up Elementary students at Elementary school.

Due to flooded roads, there will be no bus routes at dismissal times. School will remain in session today. If you make the decision to pick up your student prior to dismissal, please do so at your safest convenience.

A correction on the number to call for appointments for the Blood Drive at OHS. The number to call is 728-3241.

OHS Scholarship Blood Drive for 9 am to 3 pm today in the wrestling room on the east side of the new gym. Call 728-3244 for appointment. Walk in welcome but appointments have priority. Red Cross experiencing critical shortage...all types needed.

The Arcadia-Loup City track meet scheduled for March 21, 2019 has been postponed to Monday, April 8 at 10:00 am. The meet is being moved due to the late winter weather pattern and piles of snow on the track and throwing areas.

The speech dual between Ord and Loup City scheduled for tonight, March 7, at 6:30 pm has been canceled.

Thursday, March 7th No School due to Winter Weather. Be safe and enjoy an early Spring Break.

FYI Senior parents: Graduation is around the corner; here in an image of the Class of 2019 themes.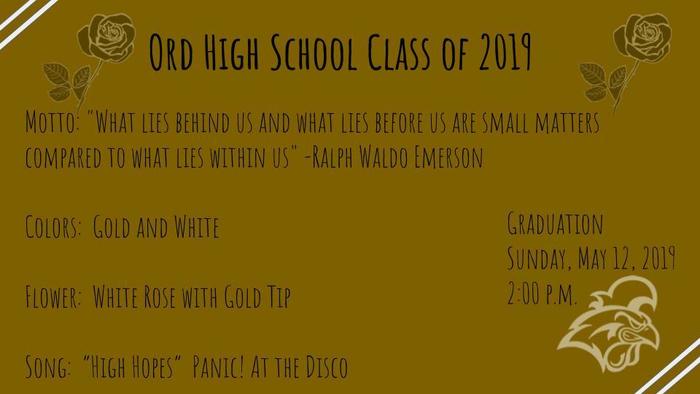 If you would like to order track T-Shirts for the upcoming season, you can get an order form from Mr. Trampe or Mrs. Boettcher. Forms with payment must be returned to Mr. Trampe or Mrs. Boettcher no later than 3:30 pm on Friday, March 8.
Hear Ye, Hear Ye! Come see the twist on a classic tale of King Arthur's Court - The 5th Grade Musical - Tuesday, March 5th - 7:00 PM - OES Theater. Students have been working hard to present to you excellence, wonder, and laughter. We hope to see you there!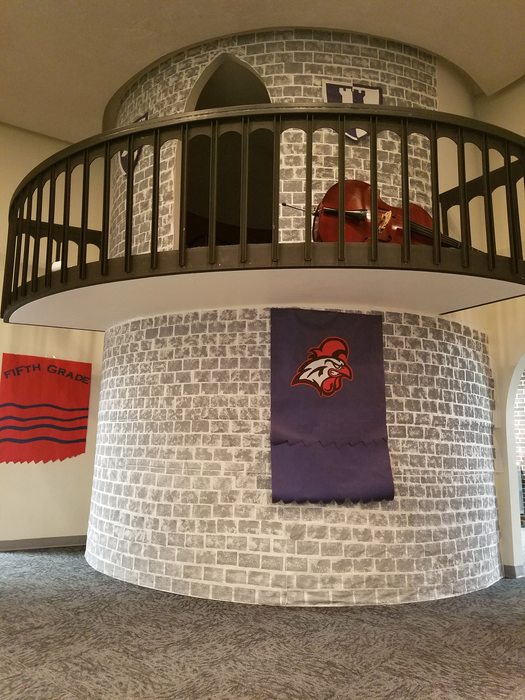 Due to forecasted dangerously cold weather and wind chills tomorrow morning, Ord Public Schools will have a 10:00 Late Start on Monday, March 3rd.

Dr. Karre has volunteered in 1st Grade for 26 years...each of these years he has read The Lorax to the class on Dr. Seuss' Birthday.